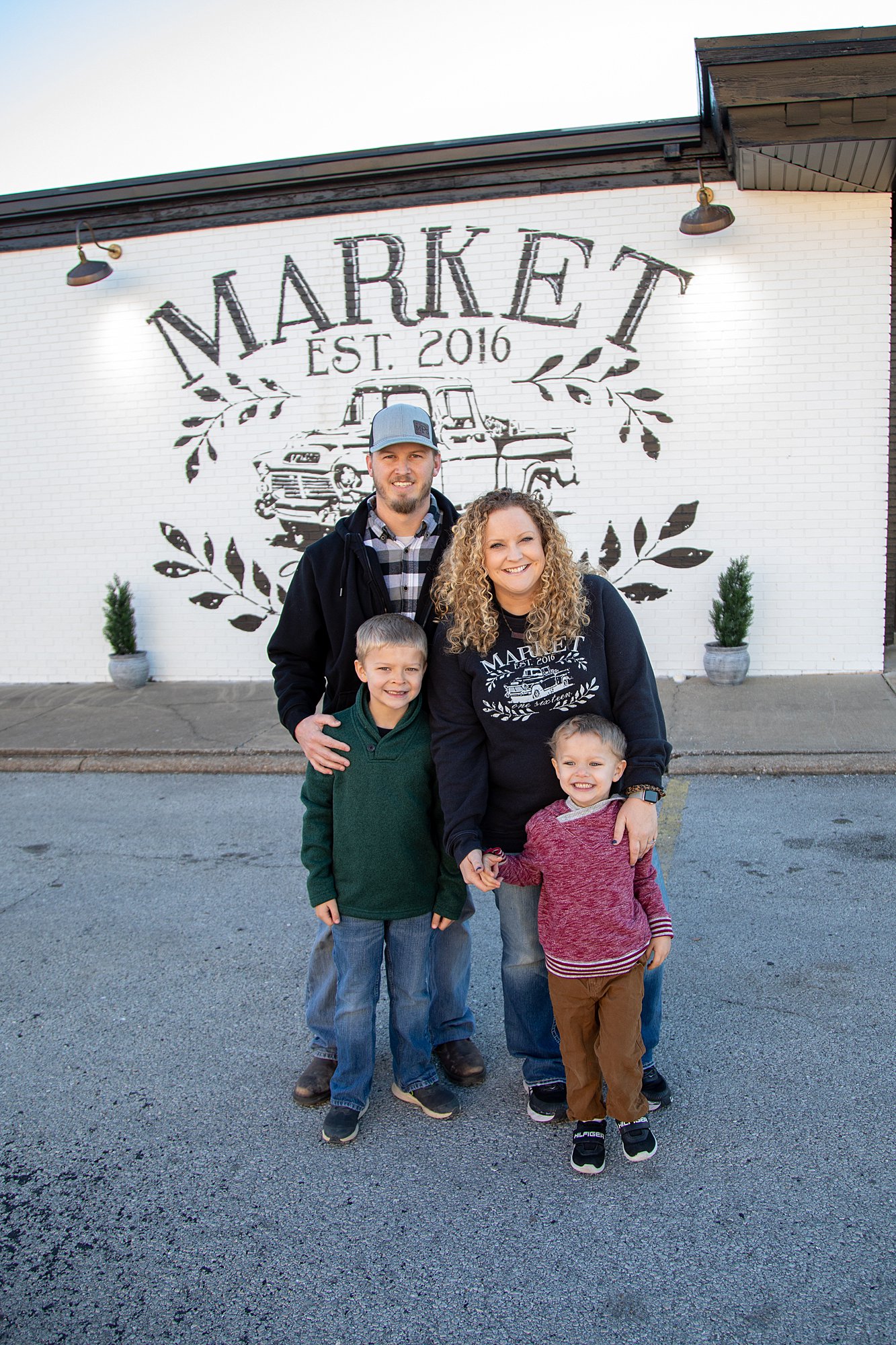 We are so happy you're here! As a small business, we are thankful that you have stopped in to see what we offer here at Market 116!

Our home store is located downtown in a 65+ year-old building, adding up to over 14,000 sq ft! Specializing in all things Home, we have an ever-changing inventory of wall and tabletop decor, refinished and new furniture, greenery, and florals, lighting, furniture & cabinet paint for those DIY'ers, candles, endless gift options, women's boutique clothing and jewelry, as well as gifts and apparel for men, children and fur babies! 
Shopping with us is easy! You can visit our store to shop, or you can order from our Facebook and Instagram, and we will ship right to your door!

We love helping you put together decor for your space! It's our favorite part of the day. We offer staging help in-store or online. When you come to shop, we use our client staging area to help create a setup that's perfect for your home! In addition to other client spaces, even have a built-in fireplace in the store so we can show you how it would look at home on your mantle!

Can't come in? Just email or message us photos and we will get to work on some examples for your home. We can even input our items on your photo so you can visualize them!


Thank you again for stopping in! 
Want to learn more about our story? We talk more about it how Market 116 came to be and has evolved over the years - just click the "Our Story" button. Don't miss the Meet the Team page…these ladies are rockstars and you can put a face with those helping you online!